Singapore
Biosystem Group Pte Ltd

+65-67475100

+65-67475101

sales@biosystem.org.uk
Malaysia
Biosystem Europe Technology (M) Sdn Bhd
[Penang]

+604-2881166

+604-2881167

+604-2881168

sawfen@biosystem.org.uk
Biosystem Europe Technology (M) Sdn Bhd
[Kuala Lumpur]

+603-89481277/78

+603-89481377

kl@biosystem.org.uk
China
Guangzhou Biosystem Europe Technology Co. Ltd
广州飞腾欧科技公司

+86020-84051148

+86020-84051067

china@biosystem.org.uk
Yantai Biosystem Office
Equipment Sales Office
烟台飞腾办公设备经营部

joyce@biosystem.org.uk
Myanmar
Biosystem Myanmar Co., Ltd

+95 9401505765

+95 973081325

+95(1) 546731

myanmar@biosystem.org.uk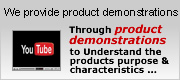 About Us

Company Overview ...



Biosystem Group Pte Ltd

is professional manufacturer of office equipment such as Time Recorder, Cheque Writer, Laminator, Banknotes counter and Paper Shredder. We have own manufactory at China & Taiwan. BIOSYSTEM products are now selling to all over the world, especially popular in South East Asia. We were awarded as 2010 Singapore Successful Entrepreneur Platinum Category. At the same year, we are also rewarded as Top Asia Pacific Excellent Brand. We are committed to provide the highest products & services in an ethical, responsible and professional way.

Please Click ME!




Technology

...

With our experienced engineers, we have developed a series of laminators, Shredder, Finger print and time management system, Cheque Writer and Banknotes Counter. All these are designed to cater to different markets need. We have our strong engineer team, R&D team together with our marketing & sales team; they work closely with our customers to develop customized products. Good appearance, good quality and low price are always what we are seeking for.




Quality Control

...

To grow better with our customers, we are always strict on quality. We develop long term friendship with our raw material / components suppliers. In this way, we are able to reduce the risk of quality fluctuation and to increase our respond ability. Meanwhile, our QC department will constantly select final products for checking.

With our efforts in the past,

BIOSYSTEM

has been established in the market and its quality has been approved by many well-known partners. Any kind of OEM and ODM products are most welcome to contact us as we are ready to provide our best products in the requested time frame.






Marketing & Distribution Partner

...



BIOSYSTEM

has its Head Quarter located at Singapore; its branches have been set up at Malaysia and China. We are providing before & after sales services at all locations and we sincerely welcome all kinds of business partners in worldwide. We are as committed as ever to provide you with the latest and most innovative products. We are looking forward to serving your future needs.